Correctbook Launches Series to Draw Attention to Illiteracy
Have you heard of the erasable notebooks from Correctbook?? With the purchase of one correctbook, Correctbook Provides One Child in Africa with the Same Erasable Writing Material for Three Months. They are now launching a series to draw Attention to Illiteracy.
Writing in A Correctbook
You may have read that here at home are fans of the erasable notebooks from correctbook. We use it Mainly for Doing Homework and Learning English Words (The FlashCards). IDeal because by Using It You Don't Waste Paper And With Your Purchase You Contribute To A Solution for Illiteracy Becoause A Child in Africa Gets A Correctbook Just It it.
Correctbook Pushes Against Illiteracy
Learning to Write is very common for our children. But also getting notebooks and pens at school is normal in Holland. Yet this is not something every child can take for granted. There are Millions of Children who go to school every day but have no writing materials there to develop themelves. Correctbook is A Company That Wants To Eliminate Illiteracy by Selling Erasable Notebooks. And if you buy a Correctbook You Help Children in Africa.
Newest Series " Correctbook Diary "
But Correctbook Does More. On Thursday, June 4, 2020, Social Enterprise Correctbook Launched the trailer for its latest series "Correctbook Diary". The First Full Installment of This Series Comes June 11, 2020 at 17.00 Hours out on Correctbook's YouTube channel.
A Series with five themes
The Series Consists of Five Parts, Each With Its Own Theme Showing The Distressing Shortage of School Materials in Developing Areas in Rwanda, AS well as the Practical Solution That Correctbook Offers for It!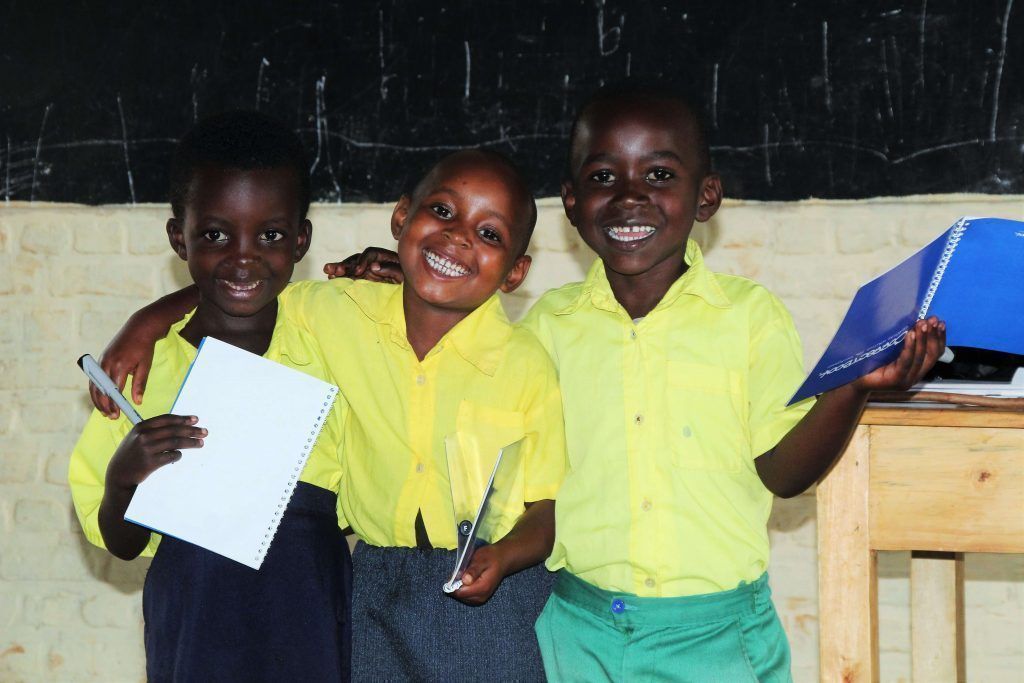 Pen and Paper for Children
For the Series, Part of the Young Team Traveled to Rwanda. You see in the series How Correctbook Ensures That erasable Writing Material is made available to its target group: children who would come upice go to school without writing material. Worldwide 250 Million Children Go to School Every Day Without Pen And Paper. Correctbook Aims to Make this Problem Visible and Offer A Solution.
How It All Began
In 2014, Duration A Vacation in South Africa, Sam, A 20-Year-Old From Holland, was Amazed to see how children in the Slums of South Africa Did Go to School, but Could only Listen to the Teacher. They couldn't write anything down because they simply didn't Have a pen and paper. He then then this basic problem and discovered that partly because of this glaring shortage of writing materials, more than 750 million people over the age of fifteen worldwide are illiterate.
Correctbook Supports Children in Africa
Major Cause of the Shortage is paper. It's Expensive and You Can Only Use It Once. Sam decided to combine his passion for entrepreneurship with his newfound fighting spirit to do someething about this big yet simple problem. He found the social enterprise Correctbook and Began producing erasable notebooks that last indefinitely. With the purchase of one correctbook in Europe, Correctbook Provides One Child in Africa with the Same Erasable Writing Material Including Matching Pen And Erasing Materials for Three Months.
More Sustainability
In Europe, The Brand is Growing Rapidly. The Product Here Fulfills the Need for More Sustainability, As An Erasable Notebook Saves A Lot Of Paper! This year Correctbook Produces More Than Half A Million Correctbooks. Much of this is made in Africa for the Target Group. This has leg made Possible by a donation from the postcode lottery to an educational program of edukans in which correctbook participates by providing the necessary Correctbook Writing Materials.
What prompted the series?
Founder Sam Says: "CorrectBook was not created just to actual Fight Illiteracy. We also because to raise awareness of this issue. Did you Know, For Example, That Every Day 250 Million Children Do Go to School, But Without Paper? I was really surprised by this in 2014 and Therefore Think More Attention Should be paid to this."
The Rwandan Correctbook Team
The Series Gives A Direct Look at Correctbook's Work in Rwanda. Sam meets the Rwandan Correctbook Team and Proudly Shows Off The Local Production Site. The Correctbooks Are Made Locally and Distributed in The Most Remote Areas.
Onnedi, Ambassador or Correctbook
The Series also Features Correctbook's Ambassador: Popular Vlogger Dionne Slagter (also Known As Onnedi). In The Series, Dionne Shares Her Experiences About the Work of Correctbook and Helps Distribute the Notebooks.
Each Episode has its own theme
The Trailer Released June 4 is a preview of the full series Consisting of Five Wonderful Episodes. Each Episode Highlights A Different Theme. Starting June 11, A New Episode Will Come Online Every Week on Thorsdays at 5 P.m. ON Correctbook's YouTube Channel.
Learn to see what is going on
The Series is a must-watch about an ordinary Dutch Boy who Happens to see a world problem with his own eyes at a young age. Heg Goes to work himself to make this problem Known to the general public and now helping hundreds of thousands of children with his correctbook. That's just not always as easy as you think…