How I'm going to shine in Paris! Take a look at my wish list for spring
We're going to Paris in a couple of weeks and instead of shopping there, I'll do it from the comfort of my home chair. This way I don't have to bore the boys with going from store to store and I will be walking around the city of love in my best spring outfit! What's on my wishlist and what to draw me in this spring.
I'll show you!
Married for ten years
This year is our tenth wedding anniversary and for this reason we want to do something special with our boys. We decided that we would go to the city of love: Paris. Special, because when we weren't together that long, the two of us already went here together once. This time we go with the four of us.
I wonder what the boys will think of Paris. In any case, they are very much looking forward to it. Not only in Paris, but also because we are going to Disneyland for a few more days.
Fashionably dressed
If we are going to Paris, I should do some shopping beforehand. I get the men, after all, not so crazy to do this in Paris. Besides, I always get a little frustrated with the different sizes the clothes are abroad, so this time I am smart and go home to look for a new cute outfit for this spring.
My Spring Wish List
Of course I hope for nice spring weather around the time we go to Paris. But of course you never know in advance. When I visit a city, I prefer to wear a dress or skirt, nice and airy and loose. Not too high heels and a big bag in which I can take everything with me.
From the comfort of my armchair, I have already put a few things on my wish list.
Vero fashion €19.99 with embroidery €59.95 MAC €69.99 Laura Scott €59.99 Adidas Original €99.99 Tamaris €79.95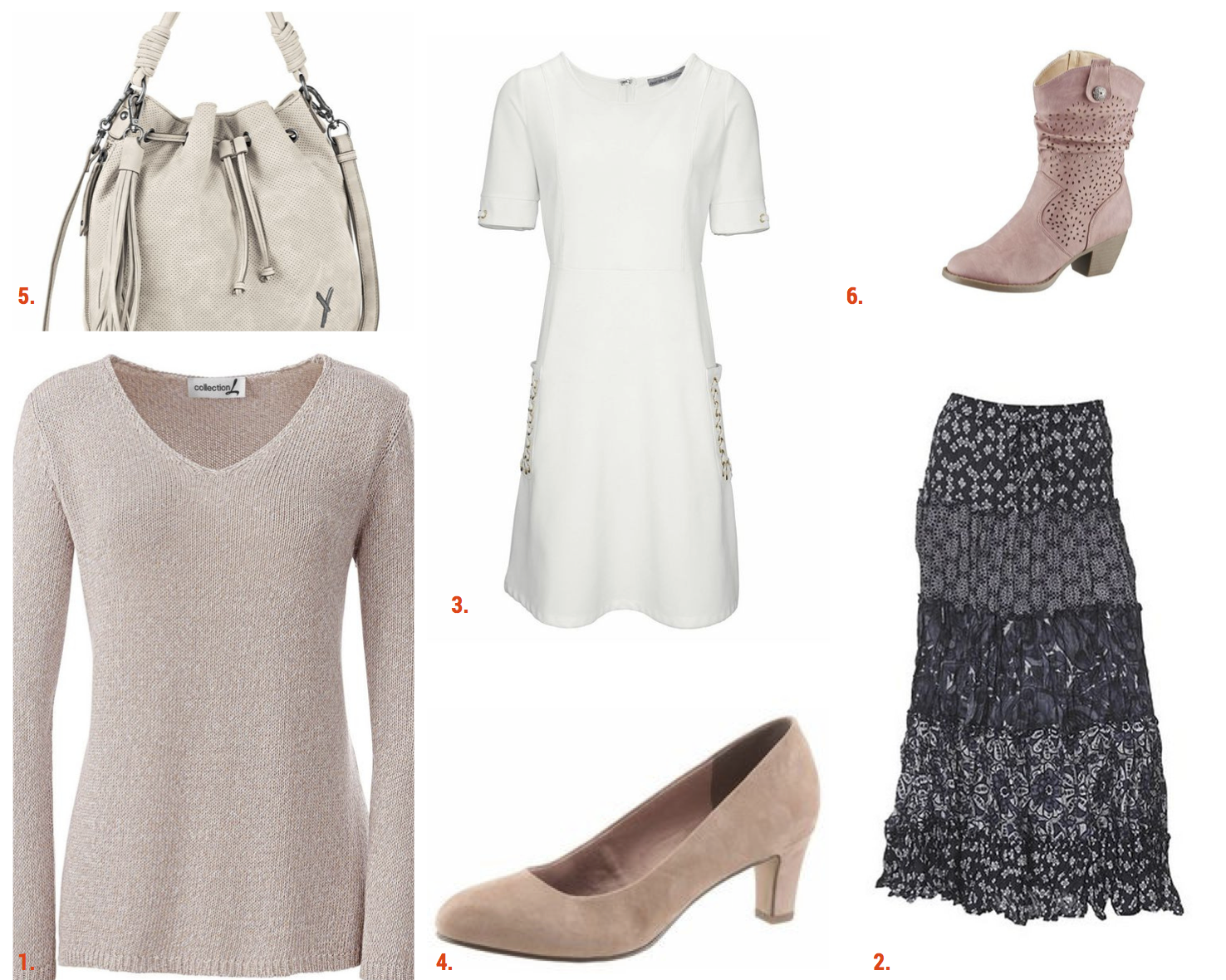 Collection L from €29.99 B.C Best Connections by Heine €29.95 Ashley Brooke by Heine €84.95 Tamaris €49.95 Suri Frey €59.95 City Walk €39.99
With these clothes I will still shine in Paris! As you can see my wishlist is starting to take shape. Clothes I can wear during our week of vacation, but also the rest of spring and summer. In addition to the above, I should definitely look for a new coat, because coats are something we always take with us even in spring just to be on the safe side.
Besides, a 'must have' well-fitting jeans this spring. That always makes me happy. With this wishlist I am well dressed for spring!.