Weekend away with children in a cabin
Together with the children a weekend break. Where to go and where to stay? A cabin at a campsite near the beach sounds ideal and it actually is!
I chose Callantsoog and like to share what there is to do here.
Weekend break with children
As a family we like to go on hikes together, but occasionally I also enjoy going out on my own with the kids. Since we don't often go to the beach, I recently decided to find a campsite near the beach. And ended up at Camping de Nollen in Callantsoog.
Camping de Nollen
The campsite is 1.9 km from the beach, there are playgrounds and a restaurant. Normally we camp, but now I found it 's too cold at night for that. And a cabin seemed ideal for this. It was certainly ideal. The cabin was small, but perfect for the three of us.
The campsite was large but clean. According to the boys, the playground was 'fantastic' the distance to the beach a fine walk and every morning fresh bread at the local supermarket and 'in the evening a fries, pancake or pizza at the restaurant. Everything was available at the campsite, ideal for a weekend away.
Weekend away is a day at the beach
How lucky we were with the beautiful weather. For Sunday I already had our plans, for Saturday I let it depend on the weather. I didn't have to worry about that, because this weekend away fell entirely in the sunshine.
Dressed with shovels and beach ball we walked to the beach. We enjoyed the beautiful weather. The boys made sandcastles and searched for shells.
When we walked back we bought an ice cream on the lively square of Callantsoog.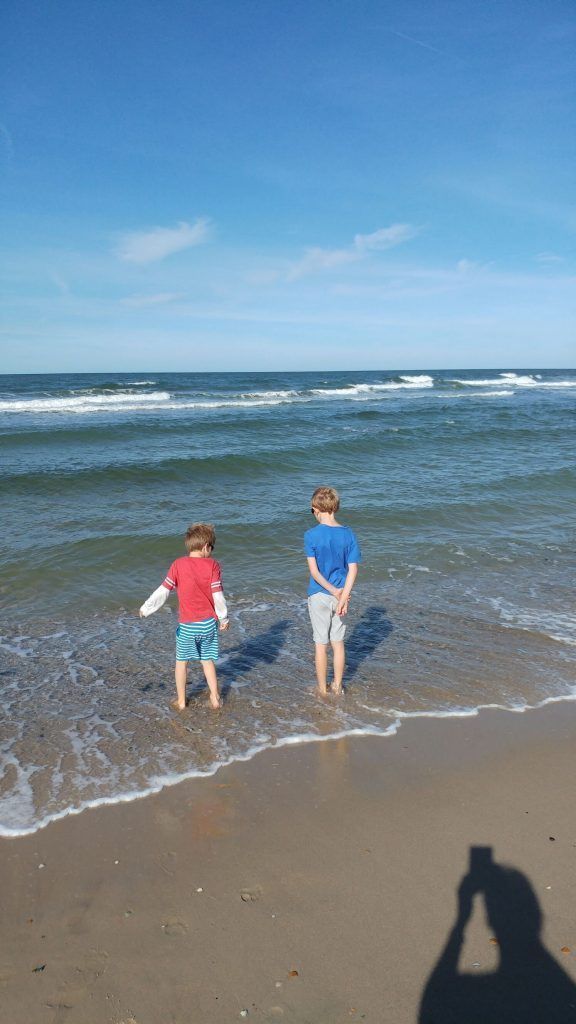 Hoenderdaell Zoo
On Sunday we ended our weekend away and drove to Hoenderdaell Estate. An animal park in Anna Pauwlona. This park is beautiful, located in a large forest, the animals have plenty of space in their pens and there is much to see. We were present when the lemurs're fed, saw lions catching meat during the hunting simulator and were at the birds of prey show.
In between we walked through the park, saw among others the raccoons, bears, wolves and Kangaroos. Impressive when we heard the lions roar as we walked by.
A very successful weekend away. We enjoyed it with the three of us, but will certainly do it again with the four of us. Such a cabin is ideal.
Warmer than a tent (late September) but still the camping feeling.