Spring Favorites: Prepare your skin for summer
Every now and then we feel spring in the air anyway, and spring is the ideal season to prepare your skin for the summer sun. IK Skin Perfection has especially for this period three Spring Favorites Products designed to get your skin "Summer Ready.
Spring Favorites from IK Skin Perfection
Turn your bathroom into a home spa because with these three products from IK Skin Perfection your skin will be soft and healthy in no time. Get your skin ready for summer with these Spring Favorites.
100% natural products
Get your skin "Spring/Summer ready" with vegan and 100% natural products from IK Skin Perfection! IK Skin Perfection products are marked NO because IK believes in the power of nature. The products are vegan, 100% natural and micro plastic free.
Botanical Soap
Washing hands has never been more essential than in the past two years and is something we will probably all continue to do. The Botanic Soap, Exfoliating Hand Scrub, is a plant-based nourishing hand soap.
This moisturizing soap scrub is packed with plant and herbal extracts. Adding tiny bamboo scrub particles properly cleanses your hands. The Botanic Soap, Exfoliating Hand Scrub is dermatologically tested, pH neutral and contains an allergen-free fragrance.
In addition, this bottle is refillable.
Contents: 200ml €23.30
Mimatcha Scrub
The Mimatcha scrub is specially formulated to leave even fragile and dry sensitive skin feeling soft and smooth all day long. An ideal product if you have sensitive skin.
This ultimate scrub is infused with 100% pure Cocoa Butters, Japanese Matcha, Mint and very rich in vitamins, minerals, antioxidants and phytosterols and is gentle enough for frequent use. Using the included spoon, you make sure you get the right amount every time to polish your skin deliciously.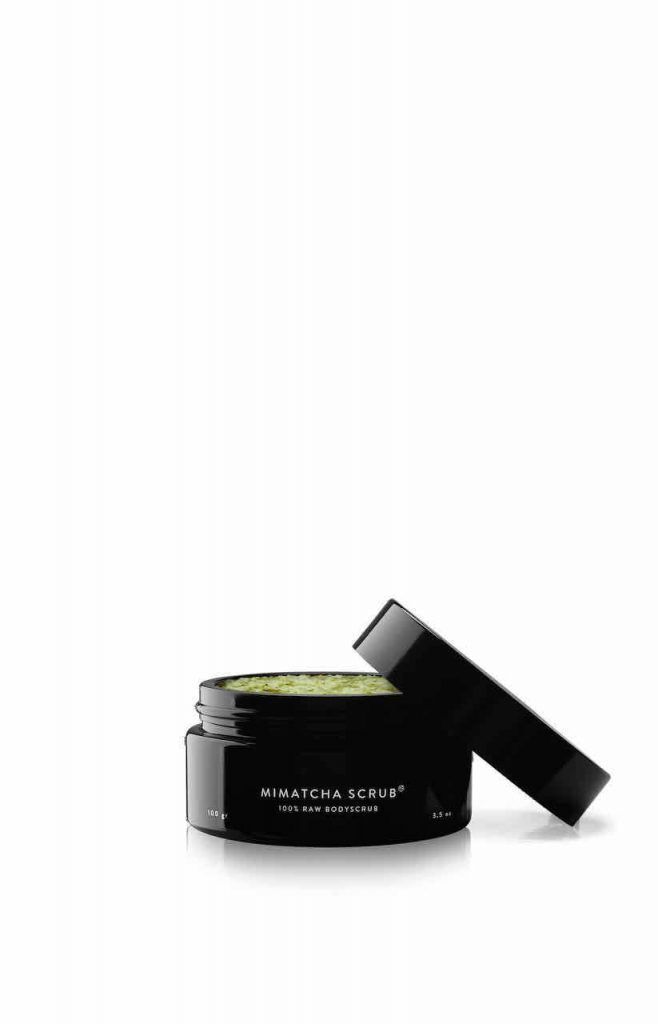 content: 100gr €23,95
Botanical Body Body Lotion
The last of the three Spring Favorites is the Botanic Body Lotion. For that extra spring boost, lather your skin with this nourishing non-greasy body lotion after exfoliating. The unique blend of botanical ingredients and oils envelops your skin in softness, provides long-lasting hydration and helps it retain its firmness and shine. The skin is intensely softened, nourished and feels silky smooth.
The BOTANIC BODY even makes the most dull and dry skin shine again.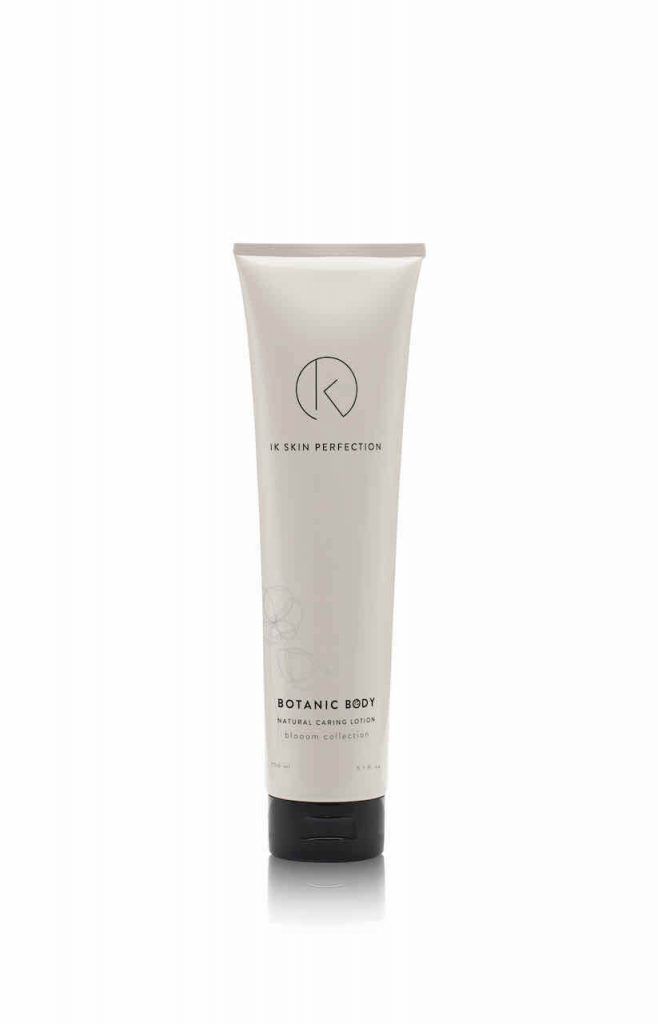 Contents: 150 ml €23.95
This Botanic Body is one of my favorite products from IK Skin Perfection. The smell is very soft but full so the smell lingers long and the lotion spreads very well. The IK Skin Perfection products are all pleasing to the eye and look great in the bathroom.
These Spring Favorites products are available on the site of Ik Skin Perfection
Take care of your skin now and enjoy it later
Often we start thinking about our skin and skincare far too late, but by using your Spring Favorites for your skin now, you can enjoy a healthy and radiant skin in the summer. IK Skin Perfection proves time and again what fine products they have.