10 (irritating) things you say when you're a mom
Since becoming a mother I often catch myself saying irritating things when I am a mother. Those phrases you used to hear your parents repeat too, ad nauseam. Which you thought you would never use. Until you're a mom yourself or maybe only works with children. For example, consider the widely known 'I count to three'. I kept track of what I hear myself saying many times a day.
10 (annoying) things you say when you're a mom
During my training in social work I learned a lot about communication with children. Even in my work as a counselor we received various courses and workshops on communication and dealing with children. So I really do know that certain things don't work. Like the well-known 'Count to three'. Also in practice with my own children, that nice little rant seems to have no effect at all. And Yet, Still It's There And I Catch Myself Regularly 1,2,3. Annoying and totally ineffective.
Here are some more things you'll hear me say a lot. Some things I just have to repeat because the little man seems to forget it. Some things I keep repeating because it's necessary about and over again. Other things I say very often because it is a child or irritating habit. I think many moms or people who work with kids recognize this. I Once Kept Track of the Irritating Things I Often Hear Myelf Saying to My Kids.
I Count to Three.
Yes we all know theme. Never has the desired effect and try counting through consistently.
Not in your mouth.
To the Little Girl of 7 Months. As if she understands that.
Take Your Finger Out Of Your Nose.
Super Interesting of Course, What Comes Out Of Your Nose. Bah!
Don't take it away.
Because when you're almost 4, your baby Sister's Toys are obviously still super cool.
Do you have to pee?
Since the little man is potty-trained i am a bit hysterical. I find it so sad when he would forget he has to pee. Case That-Is-Between-Your-Eears Mom.
Clean Up First.
For Convenience's Sake It is of Forgotten That You Have To Clean Up First Before You Grab Toy Box Number 600.
No, you won you get a treat.
If you ask 100 Times it should work out one day. At Least, I Think That Is The Oldest's Motto.
Close the by.
Leaving all the Doors Open, So the Cats Crawl Into the Beds and the Dogs Scurry Like Wild Animals Over the Doorsat. Sigh..
Be Quiet, Your Sister is Sleeping.
My Men Just Can't Be Gentle. And I Know the Baby Will Sleep Through It But It's Just the Idea.
Wash your hands first.
Because Why Wash Hands After Peeing If Mom Doesn't Say So? And Eating a Sandwich with the Dirt Under Your Nails is Pretty OK After Allé?
Do you also have those (annoying) things you have to repeat 100 times a day?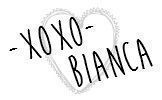 ♥ ♥ ♥ Fulltime Mama uses affiliate links. This means that if you click on one of the links, we may get a small commission on it. It costs you nothing extra, but it gives us something. With these proceeds we can maintain this website. Also, sometimes we get paid for an article or we get a product in exchange for a blog post. Our opinion remains unchanged and honest because of this. For more information please read the disclaimer. ♥ ♥ ♥